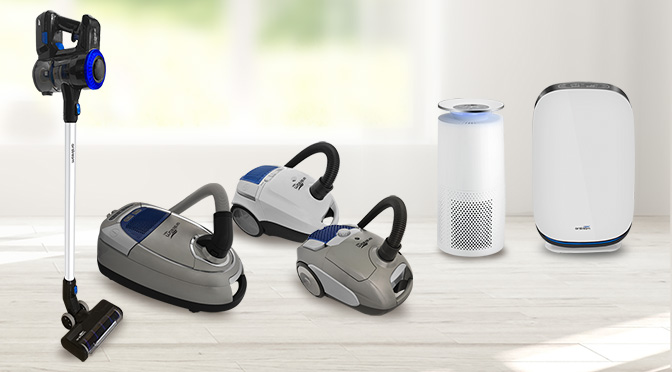 Let's stay connected!
We'll make sure our emails aren't annoying. If you would like to get interesting information on air quality, healthy home environment and exclusive offers on Airstream, please enter your email.
About
The power of clean air!
Airstream is a line of affordable products that are built to simplify cleaning and enhance air quality in your home! Our goal is to offer you a selection of reliable, durable, effective, and quiet products.
Sucking up dirt and dust that are contaminants in our daily lives, is our mantra!
Living in a small space and cannot install a central vacuum? Wall to wall carpeting or just a few area rugs? Renting? Dorm room? Chalet? RV? Or do you need an air purifier? Airstream wants to help you clear away dirt, dust, pollen, and other allergens.
Our vacuum products are easy to store, lightweight and offer deep cleaning.
Our air purifiers are portable, easy to maintain and provide 360-degree room purification.
Our products are distributed by a network of expert dealers as well as available on selective marketplaces.
You can also find valuable information and tips on our Facebook or Instagram pages.