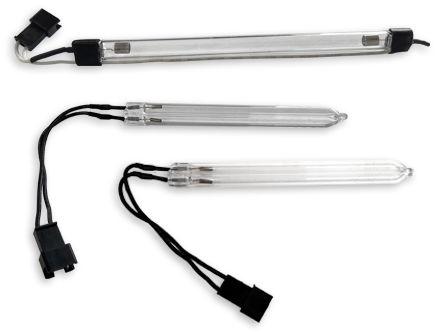 210 UV Lamp

 

310 UV Lamp

 

510 UV Lamp
AIR PURIFIER UV LAMPS
Airstream Air Purifier Spair UV lamp
The ultraviolet light used in an air purification system neutralizes 99.97% of the microscopic particles and provides safe, clean air throughout the home.
Features:
High intensity lamp that emits UVC and UVV rays.
25-watt UVC/UVV lamp.
UV lamp has a lifespan of 20,000 hours (approximately 2 years).
2 year warranty.
Benefits:
Protects against airborne germs.
Reduces household odours.
Helps prevent allergies.
Relieves asthma symptoms.
Improves sleep.
Easy to install and clean.