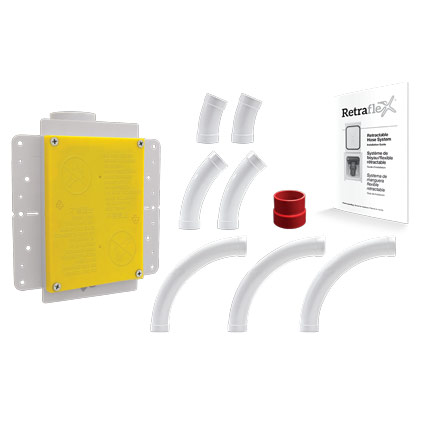 RETRAFLEX INSTALLATION KIT
NO MORE CARRYING AROUND YOUR BULKY VACUUM HOSE FROM ONE PLACE TO ANOTHER.
This Retraflex retractable hose system installation kit includes an inlet, an owner's manual, 3 x 90° elbows, 2 x 45° elbows and 2 x 22.5° elbows. The Retraflex inlet is specially designed for an easy installation and even comes with an integrated cover plate.
Delivery available in Canada only.